King Willem-Alexander and Queen Maxima conclude the tour of the provinces in The Hague!

Monarchists, royalty watchers, Maxima fans, rejoyce!
After a whirlwind tour of the provinces following King Willem Alexander's inauguration on the 30th of April, the royal couple finally arrives in The Hague.
Judging by the programme revaled by Omroepwest.nl  Friday, June 21 is promising to be a grand day packed with fun and celebrations. It starts at 16.20 in Zoetermeer where the royal couple will  be treated to a spectacle of sports  including demonstrations of water sports, snow sports, skating, climbing, golfing to be concluded by a performance of a local musician.  A lot of action?
Yes, indeed, considering that the whole Zoetermeer visit lasts  just 30 minutes!
But… the tour must go on and  there is so much more to do and see in The Hague.
Upon arrival at 17.15 the royal couple will be welcomed by the Mayor of the city at the corner of Spinozastraat/Groenewegje ( for those who plan to go and wave).  The neighbourhood is the scene of the Midsummer canal festival. From there on switching modes of transport from a tradititional boat to  a vintage car  the King and the Queen will come to China Town to take in dragon dances, Chinese opera and fireworks. At Spuiplein young musicians will be performing with the famous Residentie orchestra.
The culminating moment of the evening will be rich in pageantry as the Grenadiers and Rifles Guards Regiment will unveil a commemorative banner for the celebrations of 200 years of the Dutch monarchy on the City Hall.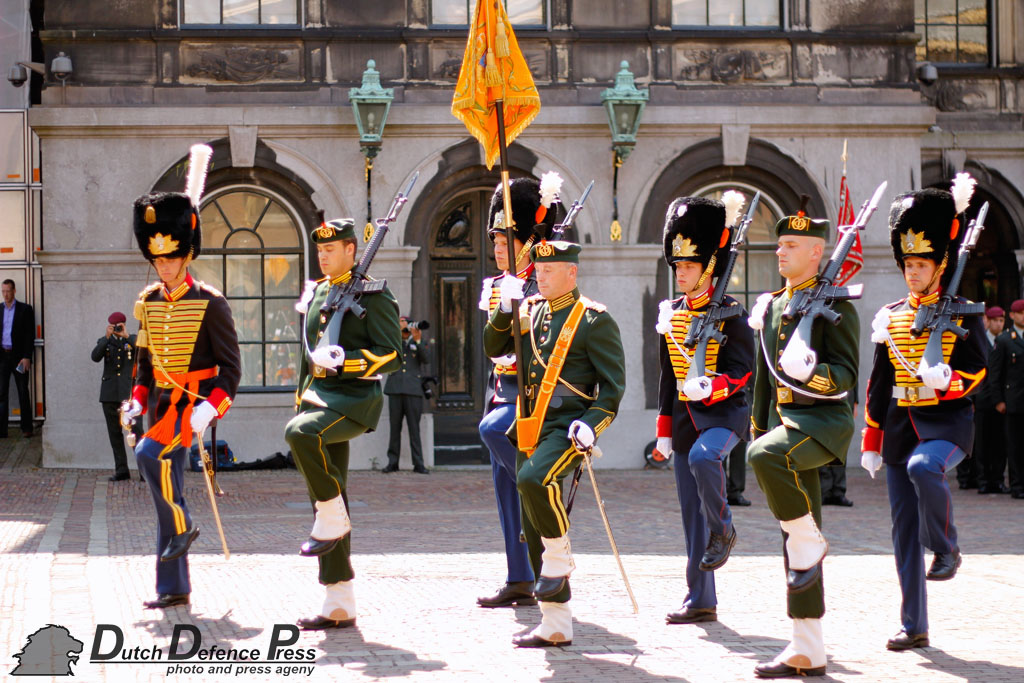 The King and the Queen will conclude the day and the provinces tour at the Provincie Huis.
Now that the provincies tour is completed King Willem Alexander is fully settled into his duties as Head of State. Next big date for the country: November 2013 when official celebrations of 200 years of the Dutch monarchy begin.